WITHINTHEVINES©; RELEVANT SURNAMES AND THEIR PRECENSE IN AMERICA­
ALLPAGES OF WITHIN THE VINES ARE­BEST NAVIGATED WITH FULL SCREEN DEDICATED
---
Alphabetical Listing of Surnames
[Each is Linked to First Known Generation Present in America]
BATES, BAR [BEAR/BAIR], BAUGHMAN, BENDER [PENTER], BENTZ [PENCE/BENS], BRENNEMAN [BROENNIMANN] , CARY,CHILD,CREIGHTON, COFIELD, DOTTERER or [DUDDRA ] EICHELBERGER, EMLEN, FERRIS, FISHER, FLEMING, FOWLER, GARRETT, GRAY, HEATH, HERR, HOKE,HOWARD, HUMICKHAUSEN or HUMRICKHOUSE, KIRK, LARCOME, LINE [LINE/LYNE], LOGAN, McCURDY, McGEHEE, MEALS[MUHL/MIHL], MILNER, MOOR/MOORE, PLEASANTS, QUICKEL, REED, REINECKE, SCHNEBELE, SLENTZ, SPANGLER [SPENGLER], STAIR, SWOPE [SCHWAB, SWOOPE, SWOBE], TARLETON,TROXELL [TRACHSEL], TRAUTHAGER, WHITE, WILLIAMSON, WINSTON, WOODSON, ZIEGLER
Link to Surnames In order of Appearance in the New World:
Link to Surnames Divided into Howard and Swope Ascendancies
To Top of Page
WITHIN THE VINES©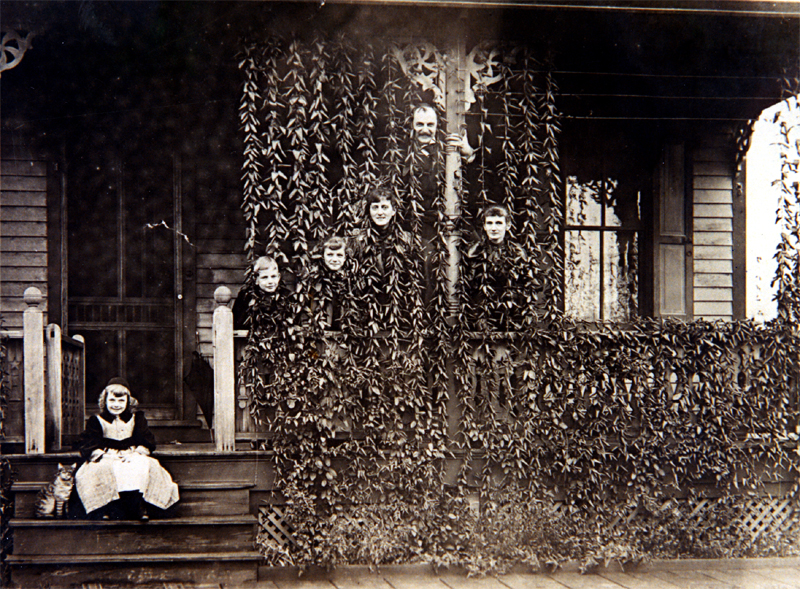 Copyright Images & Pages of Within the Vines
---
---
WITHINTHEVINES; OUR SURNAMES ANDTHEIR PRECENSE IN AMERICA
Our Known First Americans Divided into Howard and Swope Ascendancies
---
Surnames relevant to the Howard Ascendancy in order of Known Precense in America:
WOODSON, WINSTON, FERRIS, BATES,FLEMING, TARLETON, REED, LARCOME, PLEASANTS, MILNER, EMLEN, CHILD, GARRETT, KIRK, LOGAN, CARY, HEATH, COFIELD, GRAY, HOWARD, FOWLER, McGEHEE, WHITE, WILLIAMSON.
---
Surnames relevant to the Swope Ascendancy in order of Known Precense in America:
HERR, BAR [BEAR/BAIR], BRENNEMAN [BROENNIMANN] , LINE [LINE/LYNE],SWOPE [SCHWAB, SWOOPE, SWOBE],DOTTERER or [DUDDRA ], McCURDY, COOKE, SPANGLER [SPENGLER], ZIEGLER, HOKE, EICHELBERGER, BENTZ [PENCE/BENS], TROXELL [TRACHSEL], TRAUTHAGER, QUICKEL, BENDER [PENTER], MEALS[MUHL/MIHL],HUMICKHAUSEN or HUMRICKHOUSE, CREIGHTON, MOOR/MOORE, BAUGHMAN,SCHNEBELE, SLENTZ, STAIR [Stoehr? Stahr? ], REINECKE

Link To ALL Surnames Above Presented In order of Appearance in the New World:
To Top of Page
Home
Copyright ©CSwope2003.ThisandallpagesofWithinTheVinesarecopyrightprotected. See Link to Copyright details
---
WITHINTHEVINES; OUR SURNAMES ANDTHEIR PRECENSE IN AMERICA
Listed in order of Appearance in the New World:


---
WOODSON , John. [Jamestown 1619]
Listed as a Surgeon, he emmigrated 1619, to Jamestown, VA on the "George". He was killed in the Indian massacre of 1644 at Fleur de Hundred, Henrico County, VA. He is one of the first citizens to have in his household persons of color, but they do not long remain in his enumeration. In any scholarly discussion of the history of Black Americans or the history of Black slavery, there is the inevitable and rightful inclusion of the 20 first Black Americans [6 of which are found in the Woodson household in 1623 ] Whether they were slaves or indentured servants remains a matter of heated debate. More can be read regarding him and those persons of color in the link here provided.
WINSTON , Sarah
present with her husband on 1624 census for Jamestown. Will proved in Henrico County, VA January 17, 1659/60
FERRIS , Richard Present Prince George Co. VA ca 1630s
[Unknown date of emmigration. Richard Ferris was presentPrince George Co., Va ca 1630s when dtr Elizabeth was born . He was born 1596, London, England ]
BATES, Susannah
Born 1638 in Middletown, Bruton Parish, York Co. VA; ascendancy under research.
FLEMING, John
first appearance in the Records of the Land Office in Richmond VA in 1653
TARLETON, Stephen
Present in New Kent, Va 1661 when daughter Susanna was born [St. Peter's Parrish] . He was born 1637, probably in England.
REED, Charles
born about 1660 in Burlington NJ. Father said to be Thomas of that place.
LARCOME, Rene
unknown date of emmigration, unknown spouse. Daughter Jane born 1638 in Curles, Henrico County, Virginia
PLEASANTS, John
emigrated to Va ca 1665 ; settled Henrico County
MILNER, Anne
Unknown ascendancy. Present Virginia 1680s substantiated by birth of daughter Dorothy CARY there.
EMLEN, George
to Philadelphia in 1682
CHILD, Amy
Alone Bought 500 acres from Penn, came to America between 1681-1686 it appears. Ascendancy under research.
GARRETT , William
apparantly emmigrated to Darby , Penna. sometime before 1694. Daughter Hannah married 1694 in Philadelphia
KIRK, Ann
apparantly emmigrated to Darby , Penna. sometime before 1694 with husband William Garrett. Daughter Hannah married 1694 in Philadelphia. Ann's ascendancy is under research.
LOGAN, James
Arrived Phily 1699.
James Logan, a poor Quaker, emmigratedas William Pennís secretary and in company of same on Penn's second and final voyage to his Colony. AsWilliam Pennís Secretary, this entral and most prominent of Early Pennsylvania Citizens: agent, book-keeper, steward, Surveyor and Receiver General, Councillor, and later Judge and Governor, early, and largely due to his role as Surveyor, became 'the wealthiest man in the colonies" and his book collection, the then largest in all the colonies, wasoften accessed by a young Ben Franklin, and was by James Logan presented to the city of Philadelphia. It is because of him, a remarkably able diplomat on behalf of his employer with the native American population, that the Mingo Chief James Logan took that name. He also is credited with being the inventor of the Conestoga wagon, bringing worth beyond now understood alliance with our other pioneering American lines. Beyond being an avid reader, he was a writer in Scientific Journals, a translator of texts from Latin, and , as a result of his guidance to Linneaus in botanical knowledge, his close friend and correspondant,î had named for him an order of herbs and shrubs ìLoganiaceaeî, containing thirty genera in over three hundred and fifty species. He was a close student of scientific phenomena and contributed a number of papers, now in the Transactions of the American Philosophical Society, on the result of his scientific observations " [John W Jordan, L.LD, Colonial & Revolutionary Families of Pennsylvania; Geneological and Personal Memoires, Vol. I] His line does not appear, as some will claim, to align directly with the Logans of Restalrig in which line existed the 7th Laird of Restailrig, dug from his grave and posthumously attainted being found guilty of conspiracy to kidnap James VI of Scotland, later James I , of England in the earliest years of the 17th century. That Logan line rises directly to the the protective and intimate side of the Scots Kings of the early14th century and misty, unsubstantiated claims are made that Admiral Logan of the late 14th married a[Claimed , Unlikely and Unproven Wife andDaughter] Stewart Princess, dtr of Robert II Scotland.
James Logan does, however, rise through his maternal heritage into the Peerage of Scotland and some of its most notable names, including DUNDAS, DOUGLAS, HAMILTON , FRASER, De HAYA, HOME etc.
CARY, Robert
ìof Nansemond County, Vaî, and apparantly to America before 1700
HEATH, Robert
came from Staffordshire, England, about 1701.
HERR, Hans [Mennonite Bishop] and wife KUNDIG, Barbel
arrived 1709/10 settling south side of Pequa Creek, Lancaster, PA [then the western frontier] where he and other Palatines purchased 10,000 acres of land .This famous Bishop among mennonites is abundantly studied in history and geneology. He led his beleaguered people , with their painful history of abuse, toruture , exile, imprisonment and killings, first to England, and then to the new world, and settled them on the far reaches of the frontier.The home , now a museaum, bearingthe Herr name in Lancaster County in fact was built by his son, also a bishop, in 1719, and it was used as a house of worship as well. This home is the oldest remaining mennonite church in America, despite the precense of other Mennonites earlier on in Germantown.
BAR, Anna arrived 1717
[with her husband Abraham Herr, son of Bishop Hans Herr] to Penna
BRENNEMAN Melchior [BROENNIMANN/]
arrived 24 Aug 1717 Via The Port Of Philadelphia, Pa. , died New Danville, Lancaster, Penna
Despite this Ship record and year, some say ìOne of the oldest settlers in Lancaster Co., Pa., and is mentioned as early as 1709. ì did he cross twice? He was Mennonite, and strongly allied with the Herr family. Several mennnites made the crossing more than once in order to bring others of their faith to their new world.
LEIN , John [LINE/LYNE] .
Naturalized October 14, 1729. John Line was Elder of the earliest Reformed Church, which at first was called The Hill Church and later Hellers, now officially called Salem. Heller's Church had its origin in the year 1725.
SWOPE,Yost [Schwab]
emmigrated 1720 with his wife and children, one of whom was Johannes Swope, and longregarded as the first of any Swope on American soil. This family settled in Lancaster County.His daughter, Anna Elisabetha Schwab Riehm (Ream) had emmigrated with her husband Johann Eberhard Riehm in 1717, and although she had given up her Surname, this truly first Swope no doubt contributed to her parent's decision to relocate here.
WOLFHARDT, Anna Katharine [if this is Yostís wife as Identified in Swope Book of Remembrance] arrived with her husband in 1720.
DOTTERER, Michael and his wife:
FISHER, Maria . Present BY 1726 [no anscendancy known for her]
This husband and wife team came from Germany to Penna. A child was born In philadelphia in 1726.
McCURDY, James and his wife:
COOKE, Polly
Arrived in Va from Ireland as early as 1720. They resided in Salisbury Township, York County in 1731. The boat on which they came was headed for Penna, but winds and fortune took them first to Va. His Grandfather had been forced to flee the Isle of Bute, Scotland, with his brothers in 1666 and amidst a blinding snowstorm on an open boat, due to the persecution of the Presbyterians and a failed uprising by them. This grandfather, Petheric "of the Cairn" McCurdy, married Margaret STEWART whose own family had escaped the Isle of Bute the generation before. Margaret STEWART is the 7th Great Granddaughter of Robert II Stewart, King of Scotland, and it is through her that our royal lines are gained.

ZIEGLER, Judith
the future wife of Hans Kasper [ Spengler] , she arrived in sept 1727 with her parents. Whether she met him in Germany or on the ship is unknown, but they married soon after arrival
SPANGLER [Spengler] Hans Kasper [ Spengler] arrived on William and Sarah from Rotterdam to Phily in Sept 1727. He and his new wife Judithforged into the wilderness west of the Penna's Susquehanna.
HOKE, Johann Jacob [Hock] and his wife,
Anna Margaretha (possibly last name MUELLER),
arrived on the Mortonhouse into Philadelphia from Rotterdam 24 August 1728, settling first Lancaster City, Penna where he was a weaver and Minister.
EICHELBERGER Johann Phillip Friederich and his wife,
Anna Barbara DOEMERS or Doerners,
arrived on Ship Albany from Rotterdam via Cowes 1 sept 1729. She died Lancaster County, he in York County.
BENTZ, Johannes
Arrived 1732 to Phila Resided Manchester Twp. , now West Manchester Township, York County, Penna
TROXELL, Peter [Trachsel] and his wife:
TRAUTHAGER, Juliana Catharina
They Arrived Phily 1733 and Settled Littlestown, [now Adams County]
QUICKEL, Johann Michael
arriving Perth-Amboy, 19 October 1736, in company of his two brothers. He died in York County.
BENDER, Jacob [Penter]
appears to have arrived in Philadelphia in 1738.
SCHNEIDER, Catharine/Anna, Jacob Benderís wife, is said to have been born in Penna date unknown but ca 1726.
MEALS , Johann Samuel [MUHL]
arrived Sept.26,1741 on the ship St. Mark. He died in what is now Adams County, Penna [Bendersville area. His wife:
GYLOY, Maria Charlottha [wife of Johann Samuel MUHLis said to have accompanied him
HUMICKHAUSEN/ HUMRICKHOUSE, John
Arrived 1748 on SHip Judith to Penna. Initially residing in and around York county, Penna., John Humrickhouse moved his family to Germantown, Pa., in 1771. Two sons and one son in law fought in the Revolution.
CREIGHTON, William .
unknown date of arrival, but before 1752. An ad for an escaped indentured servant was posted by him in Leacock Township, Lancaster, PA. in 1752
COFIELD , John born North Carolina in 1766. His Ascendancy is under research, but may pertain to the Cofields of Virginia.

GRAY , Frances of Washington County, Ga, born ca 1760s
HOWARD , David P
Born Va 1780-1790. Resided in Powhatan County with wife. Ascendancy under research. Likely an Old line of Virginia and possibly Maryland, his ascendancy is as yet elusive. The P may befor Patterson, and a Patterson female may help uncover this line. Patterson is a middle name present in the direct line sons for three generations following him.
MOOR/MOORE , Martha , born Md 1787
[this grandmother to Judge Samuel McCurdy Swope, was born circa 1787 in Maryland according to Census. Her family is under research. I suspect her to be part of the Scotch Irish Settlement in the southern portion of Adams, in lands disputed by the mason dixon survey, and closely associated with the Manor of Maske . She was married at Piney Creek, near Emmitsburg, Md. to James McCurdy, grandson of the James McCurdy immigrant. He inherited his portion of the McCurdyfarm that is out Route 15 near marsh creek and in southern Adams County, Penna. The church was further south and over the Penna/Md border.
BAUGHMAN, Christian Arrived 1791 and
He was born 1755 Baden Baden, died 1802 in Adams county, Penna.
SCHNEBELE, Elizabeth [wife to Christian Baughman]
born about 1762 Germany, she died 1861 at 99 years in Adams County, Penna and is buried in Evergreen Cemetery.
SLENTZ, John
Born 1792 in Penna. Settted Gettysburg and built first home there, on site of present courthouse. Despite this importance in the history of Gettysburg, his ascendancy is elusive to the extreme.
STAIR, Henry Born3 Jan 1830, presumably in Penna. This ancestor is frustratingly hard to get hold of. He died to young to be head of household for any census, and no Stair family yields him. His name may be an Americanized form of the German STOEHR, or STARR, but conversely he may be of British Isle ancestry.
FOWLER , James
born South Carolina in 1806, emmigrated to Texas by 1850. Ascendancy Unknown.
McGEHEE , Jabus Everett
born 1838 in Georgia [Hawkinsville, Pulaski County most probable) ; Ascendancy under research and may ascend into the McGehee, McGregor and McDonald lines of Va in the early quarter of the 18th century. This CSA soldier, an artist , lost his arm in the battle of 7 pines, and was forced to photography as a result. He had a studio in Opelika, Alabama.
WHITE , Eleanor
born Houston County, Ga. 1820. Ascendancy under research.
REINECKE Otto Charles Louis
Arrived Baltimore from Germany 1868 .
WILLIAMSON, Sarah
Arrived 1917 to Ellis Island, and raised her children with her husband, in Manhattan, although they lived for some years in New Jersey when the children were very young.


To Top of Page
Home
CopyrightCSwope2003.ThisandallpagesofWithinTheVinesarecopyrightprotected. See Link to Copyright details
---